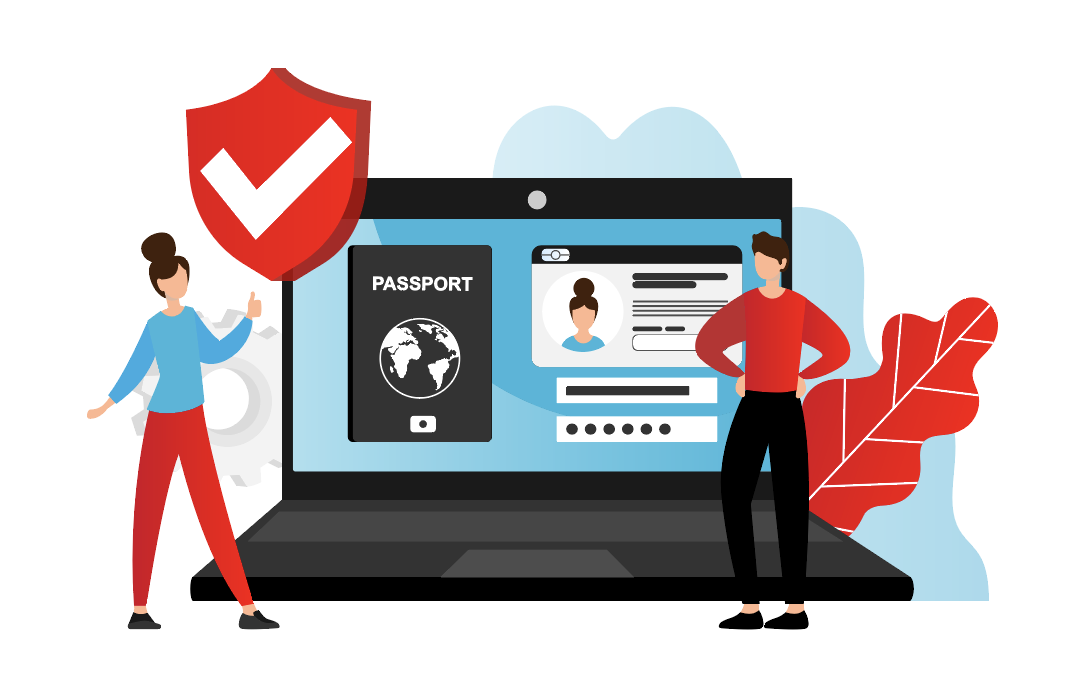 18 Jul

In-house Identification: Interview with Master RA Agent Kai Moser

You would like to have your employees identified for the qualified electronic signature in your own company? With your own Registration Authority (RA) Agents and the Swisscom RA App you can offer this to your employees and customers free of charge.

Our employee Kai Moser has successfully completed the training to become a Master RA Agent. Thanks to him, we can now efficiently identify all Glue employees in our office. We wanted to learn more about the RA agent process from Kai. Here is the interview:

What requirements did you have to meet to become an RA agent?
Kai: «To become an RA Agent, I had to have been previously identified by an official registration body for the qualified electronic signature. People who have not yet done this can do so online or free of charge on site. It would now also be possible to make an appointment with me in Bern. In addition, the company still has to legally sign the RA agency agreement from Swisscom.»
Kai, what does the training to become an RA agent look like?
Kai: «The potential RA agent receives a link to the Swisscom Trust Services eLearning platform via SMS. The eLearning takes about 45 minutes. Afterwards, they have to successfully pass a short test containing 9 knowledge questions. After that, you are already an official RA agent – actually a very quick process. Note: To ensure that we RA agents are always up to date, we are asked to repeat the e-learning once a year.»
You are a "Master RA Agent." Is there a difference to a "normal" RA agent?
Kai: «Yes, a Master RA Agent gets access to the admin portal of Swisscom Trust Services. There he can activate further RA agents in his own company.»
How do you identify people as an RA agent? How can I imagine this process?
Kai: «The identification must be carried out face to face by an RA agent or master RA agent.»
1. Download Swisscom RA App: This is available for iOS and Android.
2. Authentication via the RA App: enter the mobile phone number and company name of the person to be identified.
3. Obtain a declaration of consent: The person to be identified must agree that the necessary personal data may be stored for 11 (Switzerland) or 35 (EU) years.
4. Scan the identity document: Now the identity document must be scanned, the data entered must be checked for errors and corrected if necessary, so that the information corresponds exactly to the identity document.
5. Check: Check the identity document and the identity of the owner.
6. Take photo: As proof of the physical presence of the person to be identified, a photo must be taken with a valid identity document.
7. Final check: the validity of the mobile number of the person to be identified is checked by calling the number. Subsequently, it is verified whether the QES registration has worked correctly.
This process only takes around 3 minutes.»
What are the costs associated with the RA service?
Kai: «The training of the RA agents is provided free of charge by our partner Swisscom Trust Services. The identification of the person is also free of charge.»
What do you do if you ever need help as an RA agent?
Kai: «If you have any questions, the internal master RA agent is the person to contact. If he can't help either, you can also easily contact our partner Swisscom Trust Services.»
Thank you Kai for the insight into the RA process!
---
Would you like to be identified free of charge by Kai Moser in Bern? -> Make an appointment now